Search results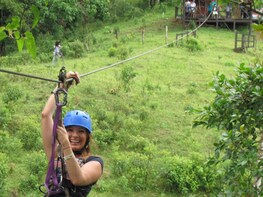 Private 1-Day Ziplining Tarzan Swing & Hot Springs Adventure
by Blue River Resort and Hot Springs
Picks up from select hotels
Duration 9h 30m+ Free cancellation available
The Zip Lining Eco-adventure is a full day tourthat includes your own a bi-lingual private guide for much of the day. Upon arrival Zip Line along 8 long line...
Private 1-Day Ziplining Tarzan Swing & Hot Springs Adventure
Picks up from select hotels
Duration 9h 30m+ Free cancellation available
per traveler * $500 $500
Price is $500
per traveler*
Free cancellation available
*Get a lower price by selecting multiple travelers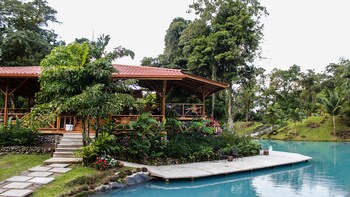 Kiwanda Maji Farm Tour with Rainforest Walk & Lunch
by Gray Line Costa Rica
Duration 9h Free cancellation available
Spend a day immersed in the peaceful beauty of the Costa Rican countryside at Kiwanda Maji, a place where farm life and nature meet. See the farm's productio...
Kiwanda Maji Farm Tour with Rainforest Walk & Lunch
Duration 9h Free cancellation available
per adult $176 $176
Price is $176
per adult
Free cancellation available