Feel at ease with free flight cancellations within 24 hours of booking
Change your flight without a fee on select flights
How Much Does it Cost To Fly To Lapu-Lapu?
The cheapest prices found with in the last 7 days for return flights were $38 and $19 for one-way flights to Lapu-Lapu for the period specified. Prices and availability are subject to change. Additional terms apply
*Prices include taxes and fees
*Prices include taxes and fees
Lapu-Lapu Flight Information
| | |
| --- | --- |
| Traveling to | Lapu-Lapu |
| Lowest Price | $38 |
| Number of Airlines Serving | |
| Airlines Serving | Philippines AirAsia, China Airlines, Cathay Pacific |
| Number of Daily Flights | |
| Airlines with Direct Flights | |
Find The Perfect Hotel For After Your Flight
Best Lapu-Lapu Flight and Hotel Packages
Lapu-Lapu flight + hotel packages - economy flights
Don't see what you're looking for?
See all available trips from San Francisco to Lapu-Lapu
View all trips
Need a Car For After Your Flight?
Mini
5 people
Unlimited mileage

Cebu, PHL
$39
per day
found 2 days ago
Mini undefined
Economy
5 people
Unlimited mileage

Cebu, PHL
$45
per day
found 2 days ago
Economy undefined
Midsize Van
7 people
Unlimited mileage

Cebu Mactan Island, PHL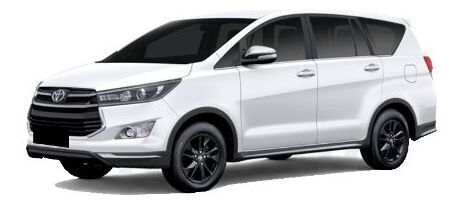 $84
per day
found 2 days ago
Midsize Van undefined
Frequently asked questions
Can I catch a flight to Lapu-Lapu at the moment?

Our

Covid-19 Travel Advisor

is the place to go for the latest info about travel restrictions and quarantine requirements for passengers landing in Lapu-Lapu.
Which airlines fly to Lapu-Lapu?

A total of 15 airlines fly into Lapu-Lapu, which means you have plenty of choice. Many wise wanderers often recommend flying with:




Cebu Pacific Air
Philippine Airlines
Cebgo



If I am not able to travel due to COVID-19, can I change my booking to a later date?
What airport is best to fly into Lapu-Lapu?

There's no need for you to look up flight options into different airports when traveling to Lapu-Lapu. Mactan - Cebu Intl. Airport is the city's sole airport, and is situated 1 mi from the downtown area.
Places to visit in Lapu-Lapu

If you're planning on staying in this bustling metropolis, you'll want to add Magellan's Cross to your travel program. It's one of the most noteworthy attractions in the area.Go in search of a bargain, run your errands or just casually browse the great range of stores at Mactan Marina Mall. Seeking some more ideas? Go in search of a bargain, run some errands or just go window-shopping in the impressive collection of stores at Gaisano Grand Mall Mactan. But there's more. A locally well-known building, Magellan Shrine is a historical landmark for the area and is always a memorable sight.
How to get through airport security fast when traveling to Lapu-Lapu

Your trip to Lapu-Lapu begins as soon as you've completed the security checks. We've compiled a list of hints and tips to ensure you pass through quickly:




Make sure your passport and boarding pass are easy to reach. You'll be required to produce them straightaway.
It's useful to know that metal belt buckles can set off the body scanner's alarms. If you're wearing one, you may be instructed to place it in a tray before moving forward.
Laptops need to be taken out of their carry bags and placed in a tray before being scanned.
Traveling with a favorite perfume? As long as it's no larger than 3.4 ounces (100 milliliters) and it's stored in a clear zip-lock bag, you can keep it with you in your carry-on luggage.
Airport security staff will likely ask you to take off your shoes in preparation for entering the body scanner. Wear a pair that come off easily. There's nothing more annoying than having to do your laces up over and over again.
Stash any pocketknives or other dangerous items in your checked luggage. Security personnel don't allow these aboard the aircraft.



How to find cheap flights
What is the best day to buy a plane ticket?
Airfares offered on Friday tend to be the cheapest, according to flight demand on Travelocity.ca in 2021. Purchasing your airfares on a Thursday or Saturday can also provide better value, however our advice if you're looking to save money is to avoid booking on a Wednesday or Sunday. Our data shows that those two days have the highest ticket values on average, so keep this in mind if you're browsing flight deals.
What are the cheapest days to fly?
Frequent travellers may already know this, earlier in the week is often the cheapest time to fly. Flights departing on a Monday are the cheapest of the week. Since flights towards the middle of the week tend to be more popular, this causes the prices to rise. This is why, on average, airfares booked on Travelocity.ca in 2021 were most expensive for Wednesday departures.
How far in advance can you book a flight?
Here's the deal: It is typically possible to start comparing international airfares on Travelocity.ca up to 12 months in advance. However, it does depend on the carrier as not all airlines release their prices that far out. According to our 2021 flight demand trends, last minute planners can still bag a bargain with some of the cheapest fares appearing 2-4 weeks prior to their travel dates.
*According to flight demand on Travelocity.ca from January to December 2021. Savings are subject to change and may vary depending on selections made.
Flights To Lapu-Lapu
Cold weather blues got you down? Then plan a getaway to somewhere warm and tropical. Go to Lapu Lapu on your next vacation, and you'll soon be reclining on a beach and looking out at the azure waters of the Cebu Strait. Mactan–Cebu International Airport (CEB) is only a hop, skip, and jump away from all the fun in the sun. So what are you waiting for? Take flights to Lapu Lapu, and you'll soon be living it up in the Philippines.
Transportation from CEB
Excited to see the Philippines? From the second you land at Mactan–Cebu International Airport, you're sure to be enthralled by this delightful country. If you're looking for the best way to get to your hotel in Lapu Lapu, you're in luck because there are plenty of options. Check with your hotel first, as they may provide shuttle service to and from the airport. Prefer the freedom of driving? No problem. You'll find car rental booths at the arrival area. If you want to get there as quickly as possible, you can also hail a taxi from any of the airport's exits. In fact, if you're arriving at night, hiring a taxi may be your only option. To avoid being overcharged, make sure that you insist on a metered fare, as a negotiated fare will likely be more expensive. Regardless of how you decide to get to Lapu Lapu, you'll soon be living the high life in this idyllic getaway. Once you arrive at your hotel, drop off your bags and then get ready to hit the beach. Are you ready to go? Lapu Lapu flights will take you away to the destination of your dreams.
Explore Lapu Lapu
Are you excited to go snorkeling and to see the sea life? Use Travelocity to book a vacation to Lapu Lapu, and you could save up to $537 when you bundle your hotel and airfare. Take your next holiday in paradise. Fly to Lapu Lapu and before you know it, you'll be having the time of your life.