Book All Inclusive Resorts in Maldives
Top cities to explore in Maldives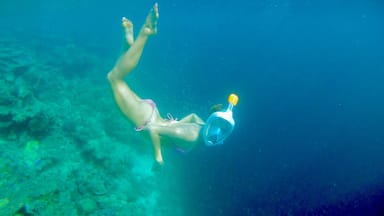 Maafushi
All Inclusive Resorts & Hotels
Maafushi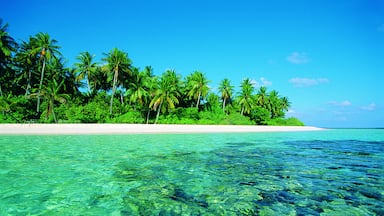 Maafushivaru
All Inclusive Resorts & Hotels
Maafushivaru
Top Maldives All Inclusive Resorts & Hotels
Lowest nightly price found within the past 24 hours based on a 1 night stay for 2 adults. Prices and availability subject to change. Additional terms may apply.
Maldives All inclusive Hotels
When you want to get away and have someone else take care of all the pesky details of a vacation, pack your bags for an all-inclusive resort—by golly, you deserve it. You pay one fixed rate and voila! Living like royalty will be the new status quo. At the all-inclusive hotels in Maldives, you can relax in the lap of luxury, forgetting about the ordinary while you sip on your bottomless martini.
Quit spending more than you should on vacation with separate tabs for food, drinks, rooms, and fun. All-inclusive resorts in Maldives are the places to go when one bill is all you want to pay. Some hotels feature all-you-can-eat buffets, open bars (you don't even have to tip!), fun group activities, and more. It doesn't matter if you're in the mountains of Colorado or on the beaches of the Caribbean, it's nearly impossible to go wrong at one of these accommodations. There's even Maldives all-inclusive resorts that cater to couples. Whether it's an adult-only getaway or family-friendly vacation, Travelocity can help you book the perfect resort.
Now's your chance to spoil yourself and get truly pampered. You'll be dreaming about an all-inclusive resort for years, and now's your chance to go and smell the roses. Browse Travelocity's exclusive deals and book your trip now, and you'll soon be waited on hand and foot.
Recent Maldives hotel reviews by fellow wanderers
Paradise Island Resort & Spa
5 out of 5
Posted 2 days ago
Travelocity Verified Review
"We visited Paradise Island for our honeymoon and we had the most incredible time. We stayed in one of the water villas for 10 days and dined at the lagoon restaurant where the staff were amazing - especially Iresha and Hari who made us feel like friends. Everything is incredibly clean and the location itself is breathtaking. The staff all go above and beyond to ensure you have the most memorable time and the facilities are great. We also attended the International Women's day lobster barbecue and I have no words - the food is as delicious. Another bonus was that it didn't feel too busy, there were times when we were the only people on the beach which was so romantic. Could not recommend more. "
A verified traveler stayed at Paradise Island Resort & Spa
Paradise Island Resort & Spa
Sun Siyam Olhuveli
5 out of 5
Posted 1 month ago
Travelocity Verified Review
"My wife and I stayed at 3 different properties in the Maldives. Sun Siyam Olhuveli's grand water villa was definitely the most modern and the deck was the most spacious. It is an expansive property made up of 3 islands which may not be to everyone's liking. They have golf carts going from early in the morning to late at night so it is not a problem. We stayed on Dream Island. If we went back we would stay on the adult only True Blue Romance Island. You can still walk from Dream to True Blue in less than 10 minutes and use the adult only pool which we did daily. The staff is friendly. Big shout out to the waiter at the pool Pradeep. He made our stay at Olhuveli one to remember. "
A verified traveler stayed at Sun Siyam Olhuveli
Sun Siyam Olhuveli
All Inclusive Resorts & Hotels in Maldives